In the towns that I work in trying to buy an investment property is a challenge. There are many, many people out there who are looking to renovate and resell houses. Some of them are very good (these are my "frienemies"), some not so good and there are some that never should be allowed to work on a house again. I once left a broker open house distraught and physically ill having seen what a "flipper" had done to a great home. Unfortunately in my business I often find myself saying to clients, "It's when bad things happen to good homes".
With so many investors and such little inventory, when a property with great potential comes on the market it often ends up in a bidding war with multiple bids. And while I support, cheer on and give advice to those people who do amazing work, it's a highly competitive market I work in, hence my "frienemies" and I are always vying to buy the same properties.
But Klara was different.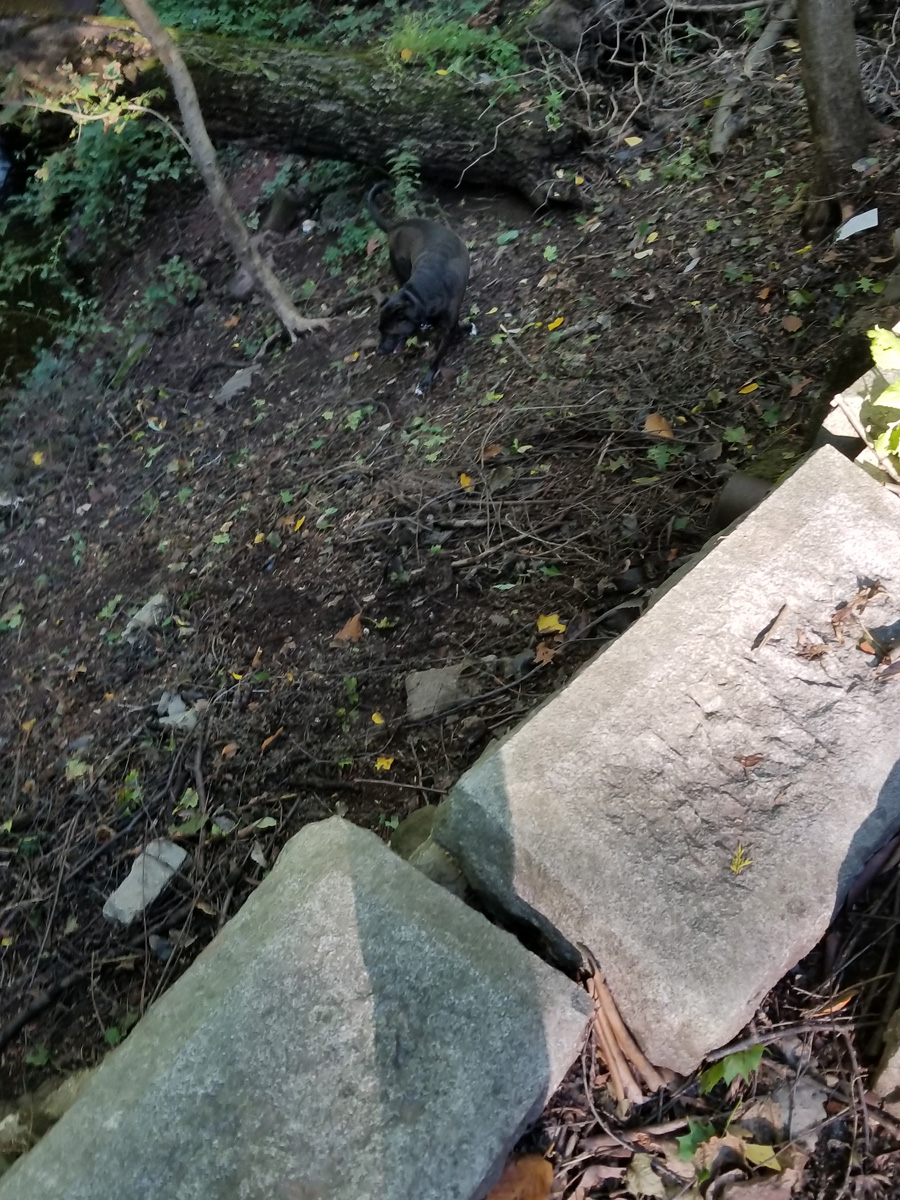 The one big issue that investors saw as a major draw back and a reason to pass on the property was the backyard and the work that needed to be done there. The house is situated at top of a ravine and the stone retaining wall was in shambles and needed to be completely replaced. Luckily for us Alex, the contractor that I work with, had no issue taking on the arduous task of fixing the wall.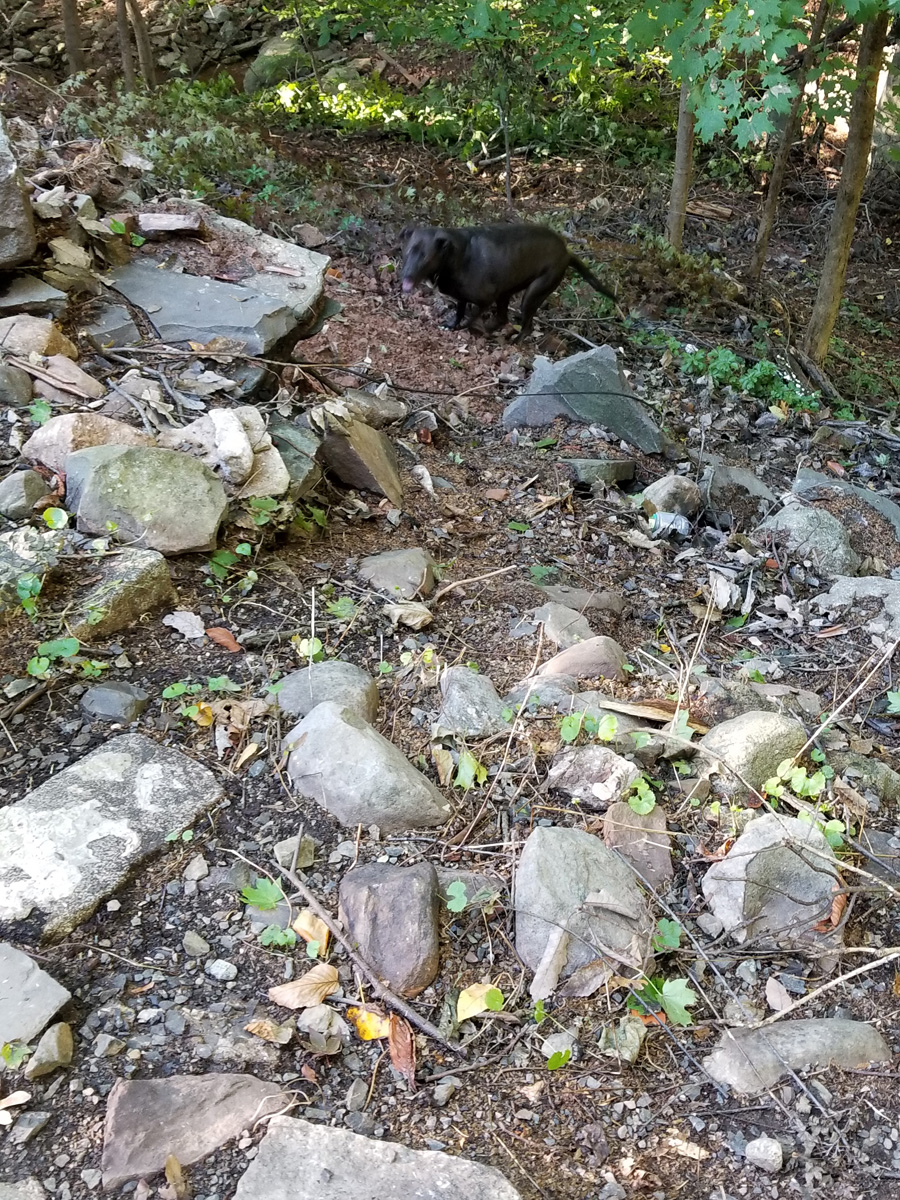 I was told that the wife of the couple that had owned the house had worked for a company that made headstones. It was said that she would take the rejected stones and the couple would use them as "fixes" for the wall. Which explains why we would find large pieces with names carved in them!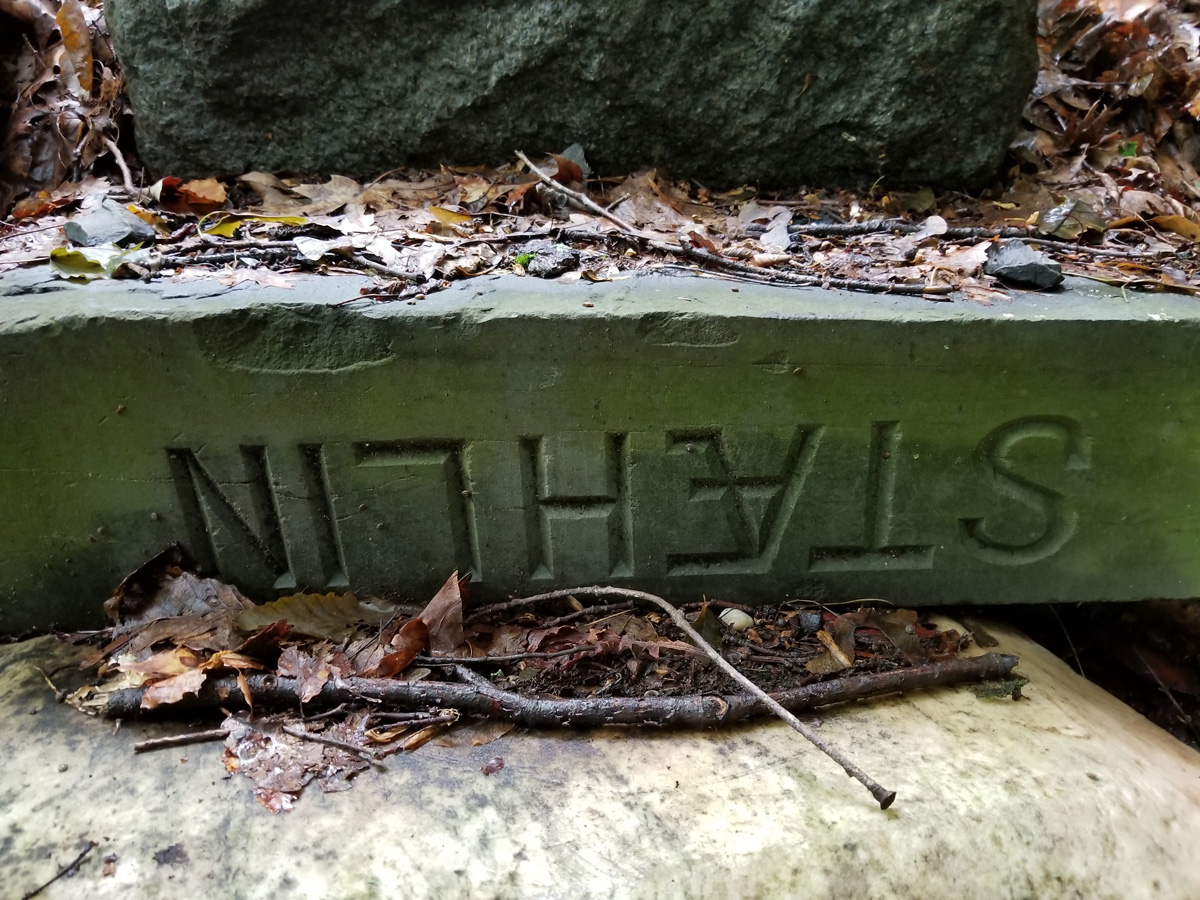 After all the big stones were cleared away, a deep trench had to be dug.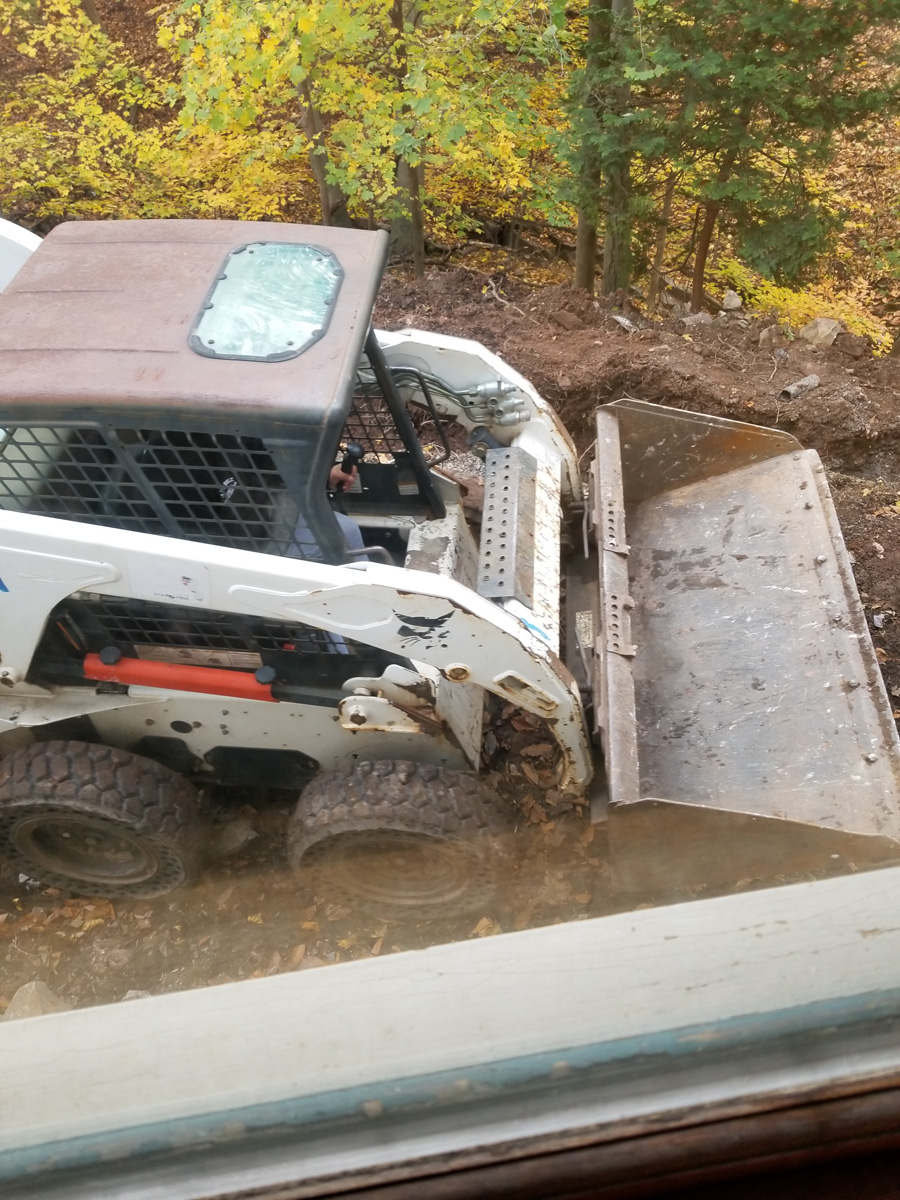 An early snow fall held us up.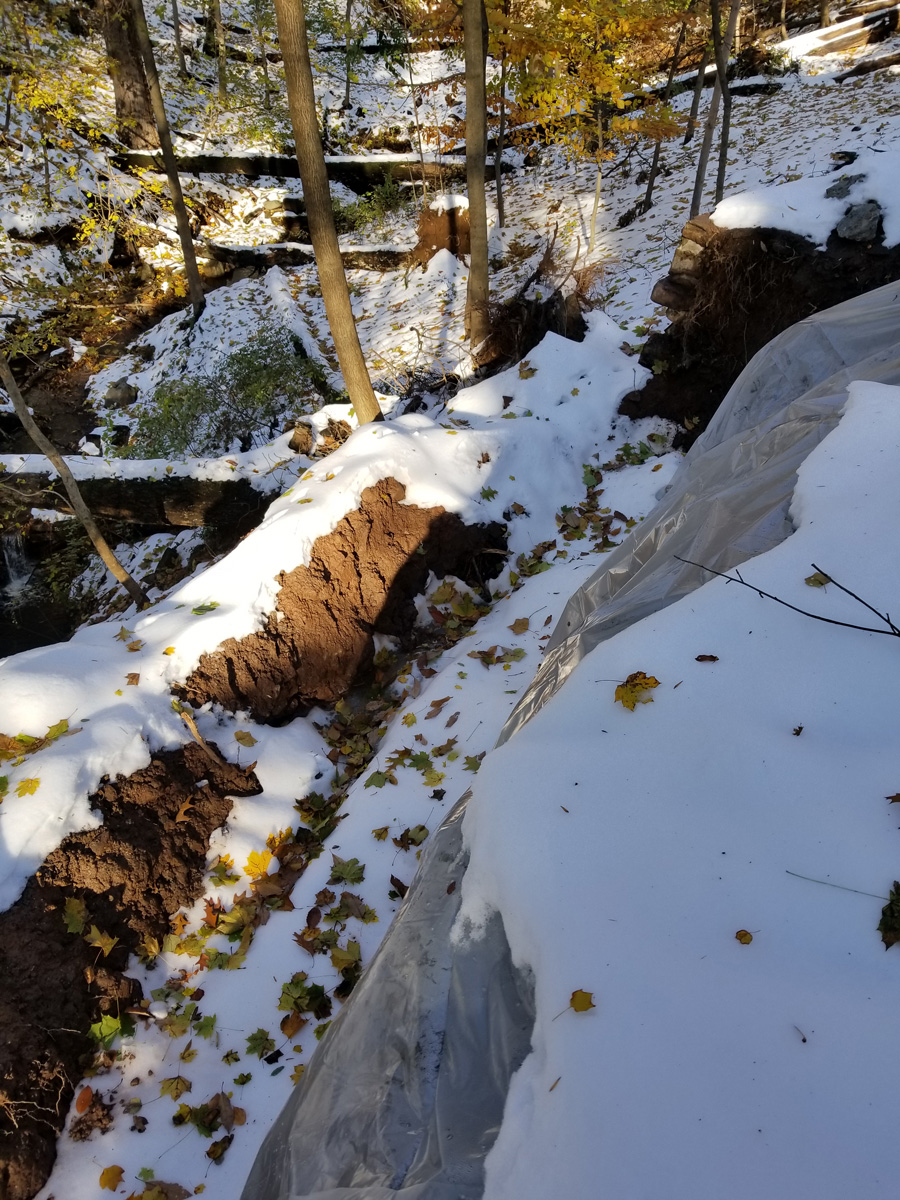 Huge railroad ties were used to create the wall and areas that would hold the stone and gravel needed as part of the drainage system.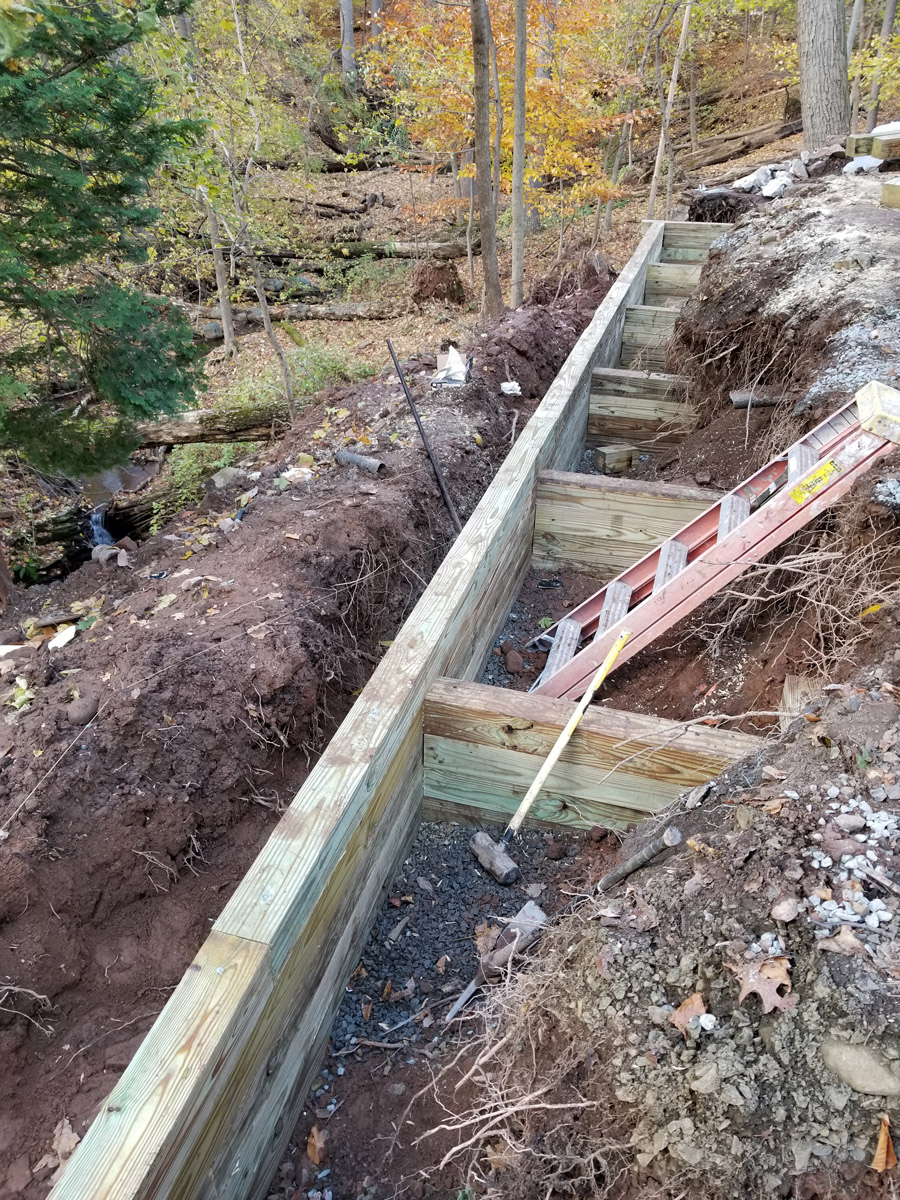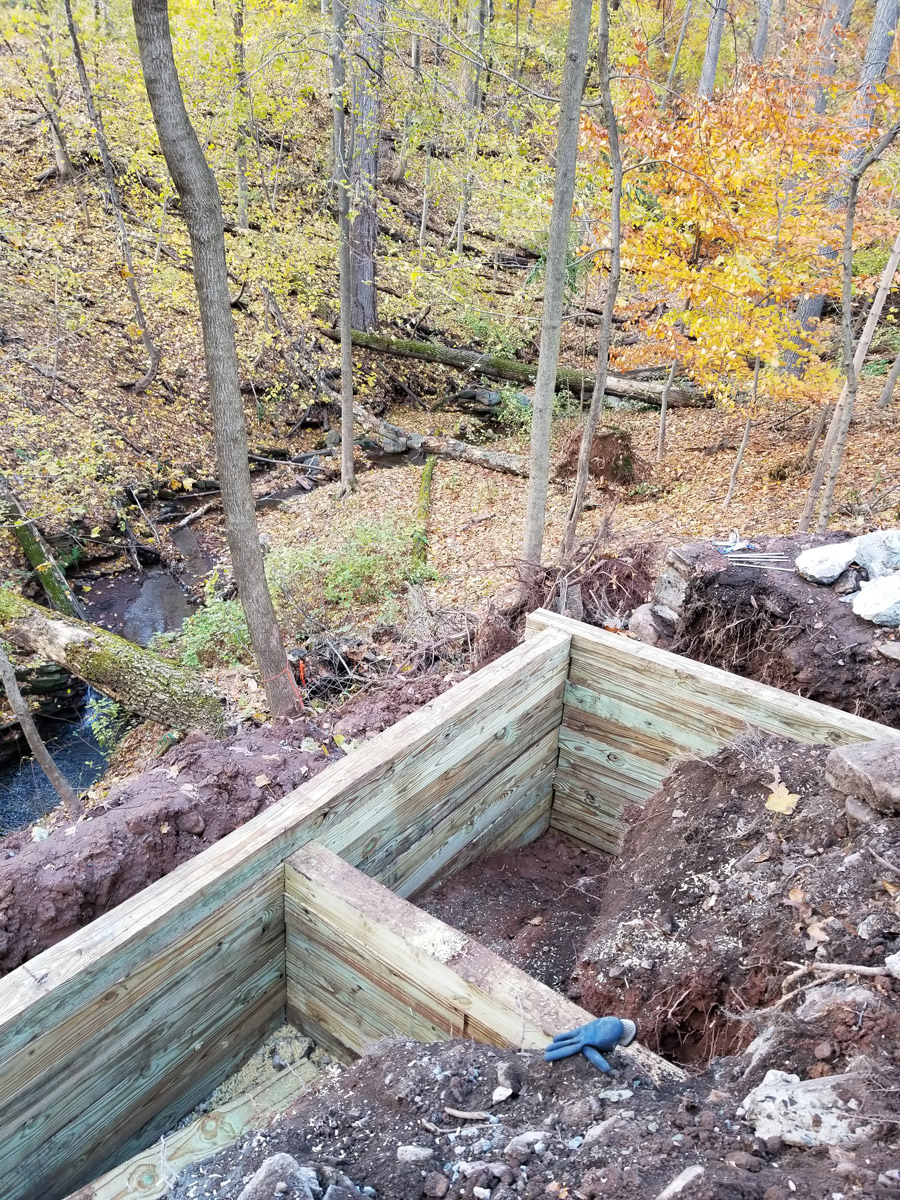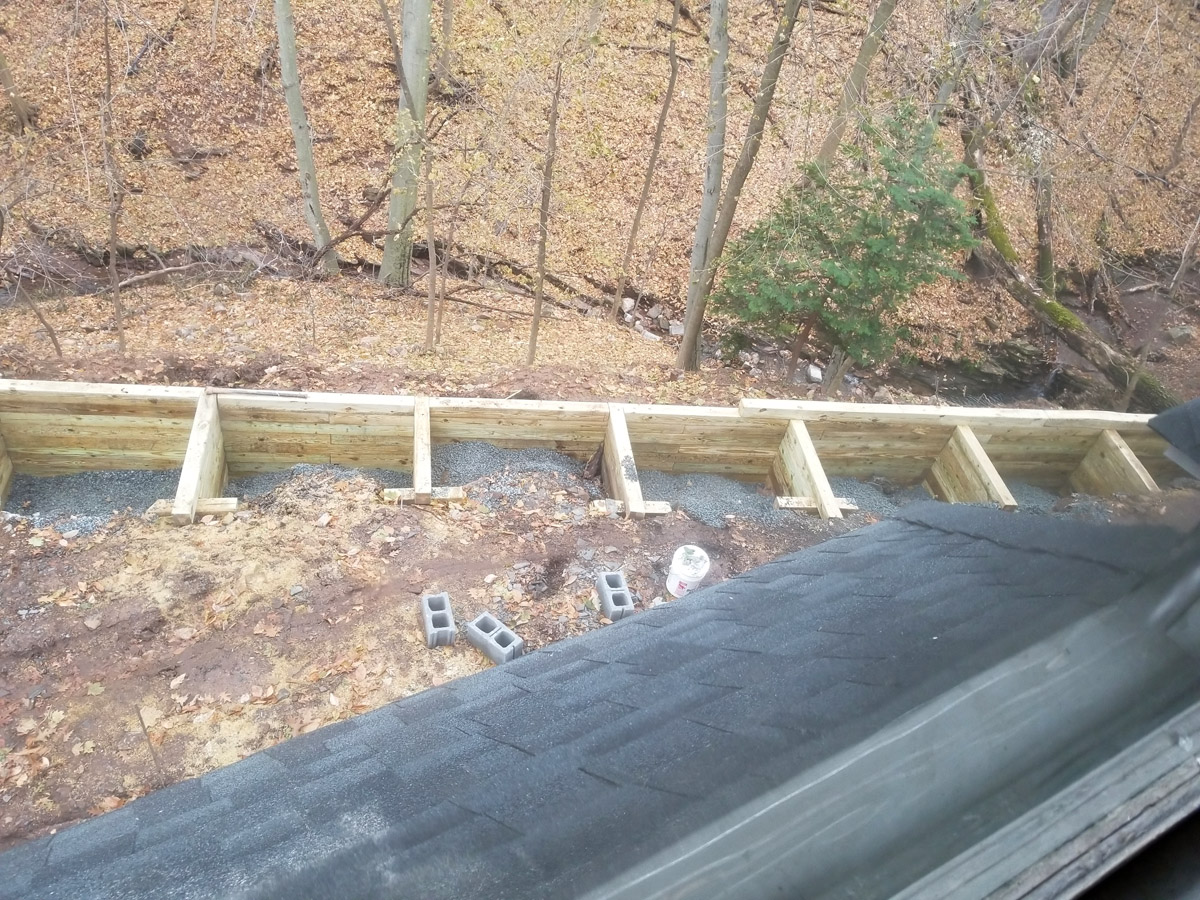 What's interesting is that while we were constructing this, and by "we" I mean Alex, I saw a show on Machu Picchu and how they built drainage systems on the side of a mountain and it was the same technique that we are still using today!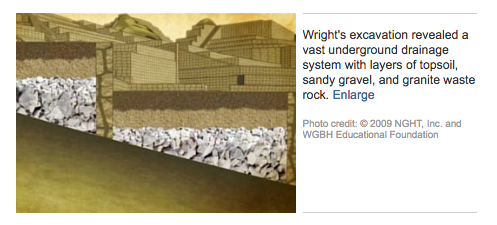 Alex and the wall.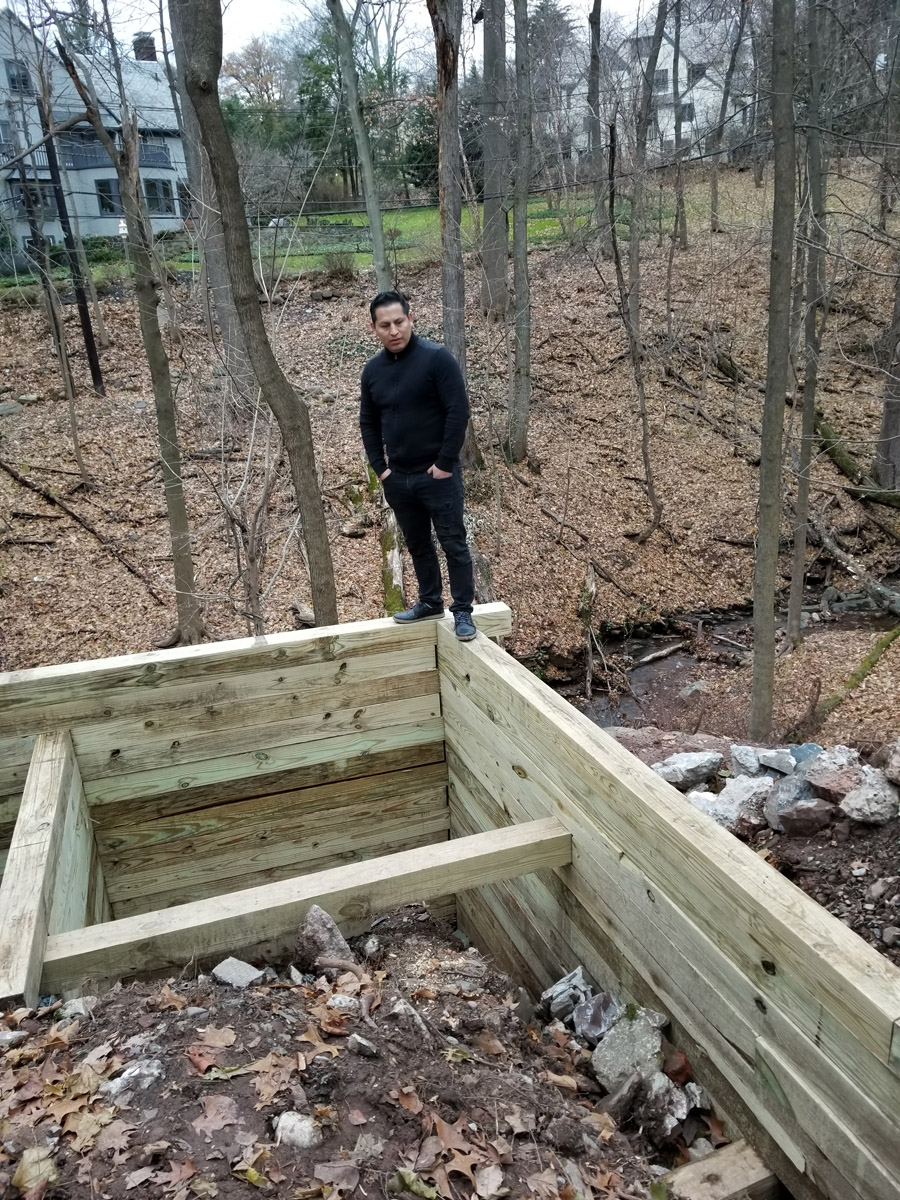 Huge wall.  No fake "National Emergency" needed to get it built.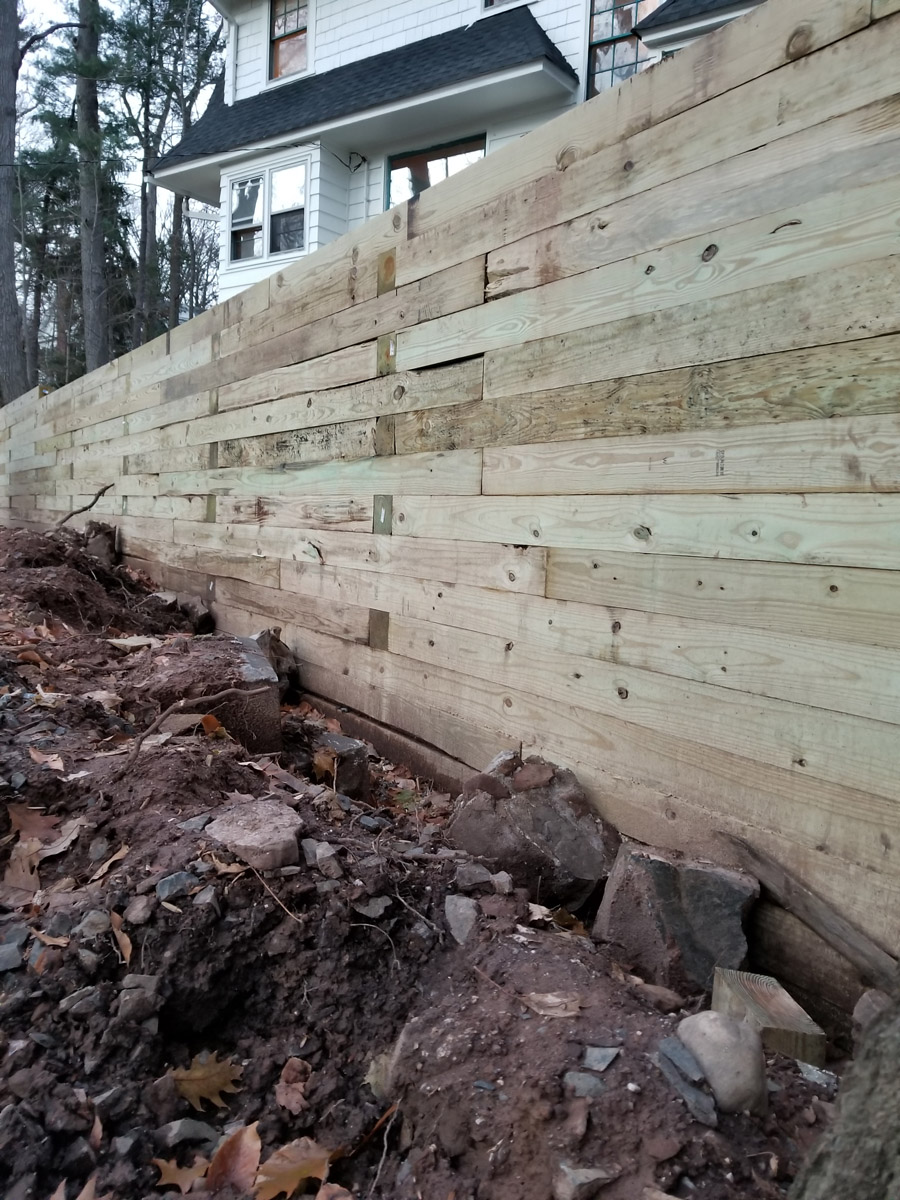 Once the wall was built and passed it's final inspections, we put a fence on top of it. This stockade fence is not what I would have chosen but given that the house is going up for sale and a family with young children could potential buy it, meant that safety needed to be my first concern when figuring out which fence to put up.  It would be easy enough for any buyer to later take down this fence and put up one more suitable to their liking.
And once the weather warms up a bit we'll cover the stones with 6 to 8 inches of dirt and top soil.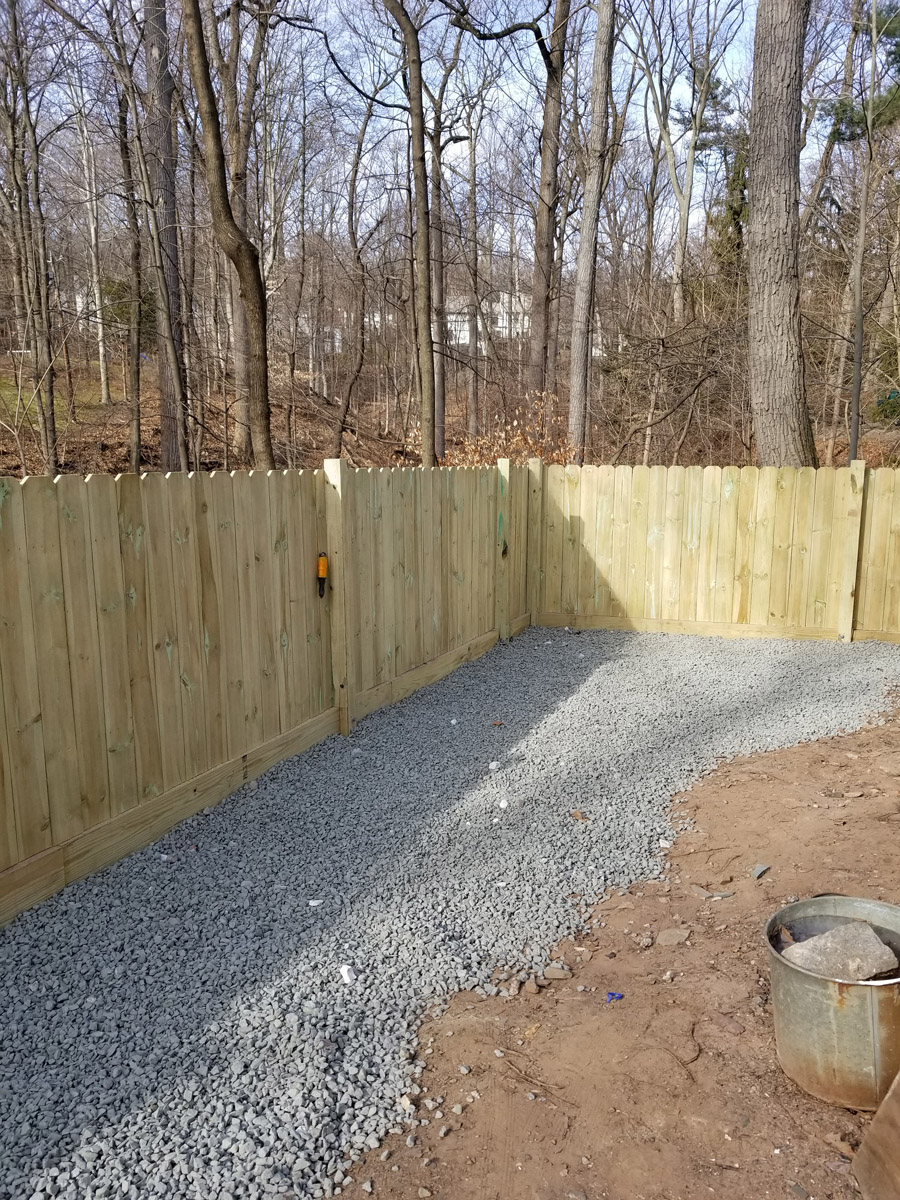 While the wall was being built there was still a lot of other work on the outside of the house that needed to be done. We wanted to fix up old blue stone walkways, create new ones and build a new large front blue stone porch.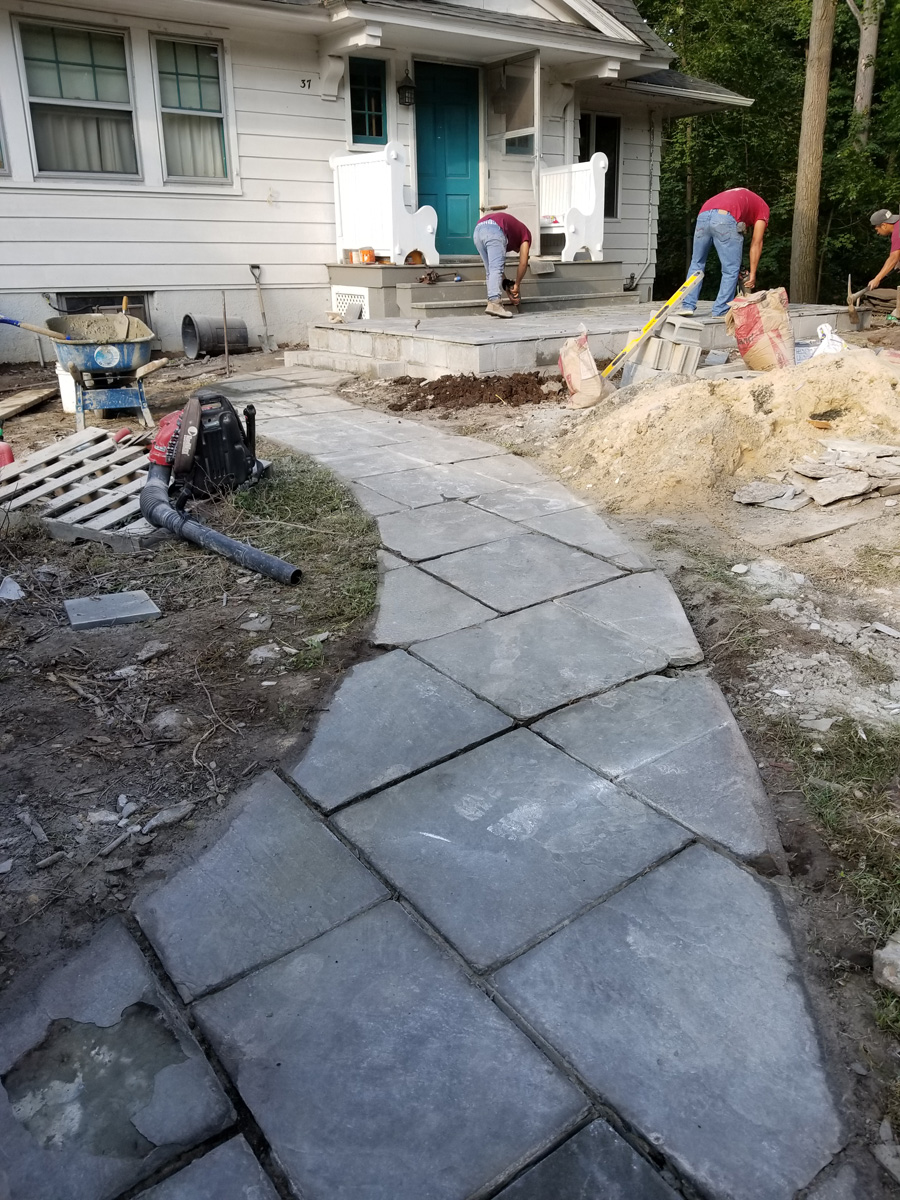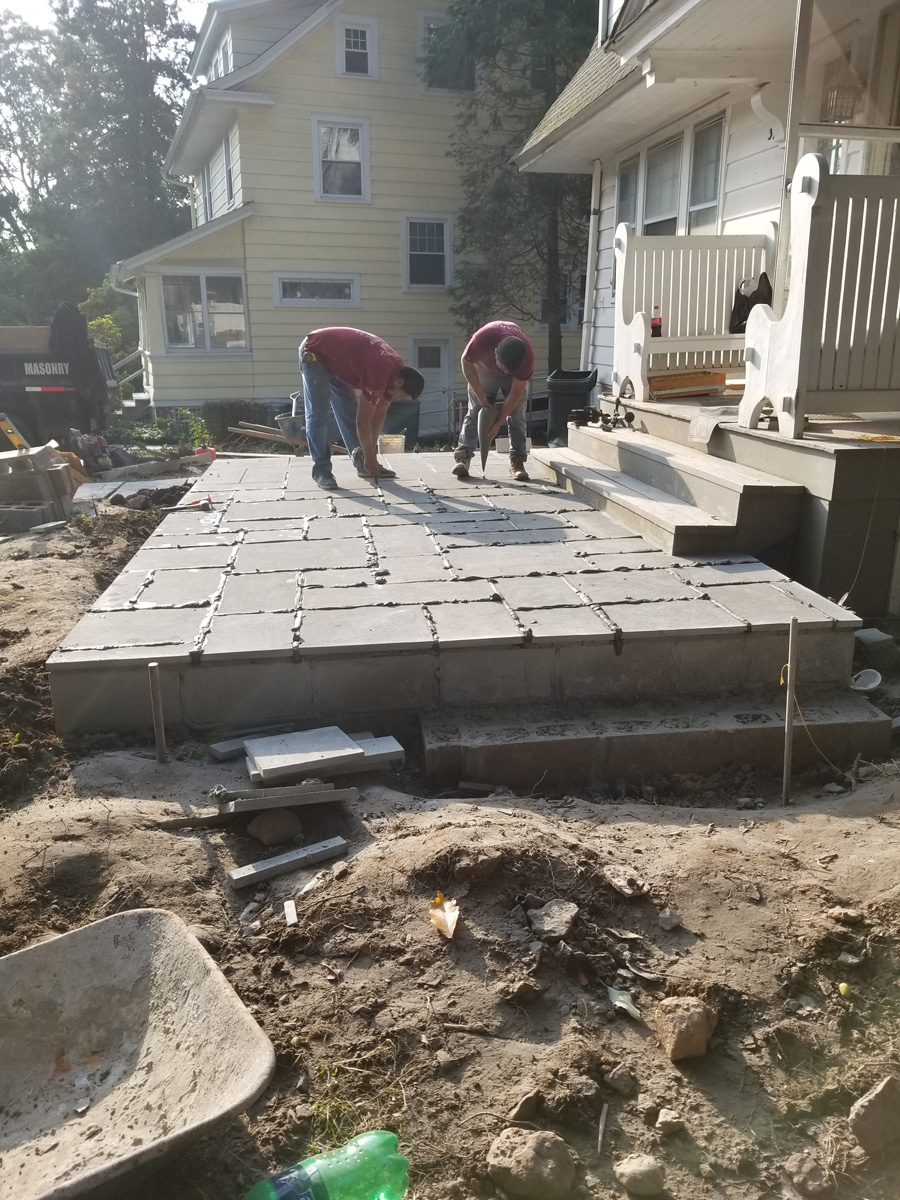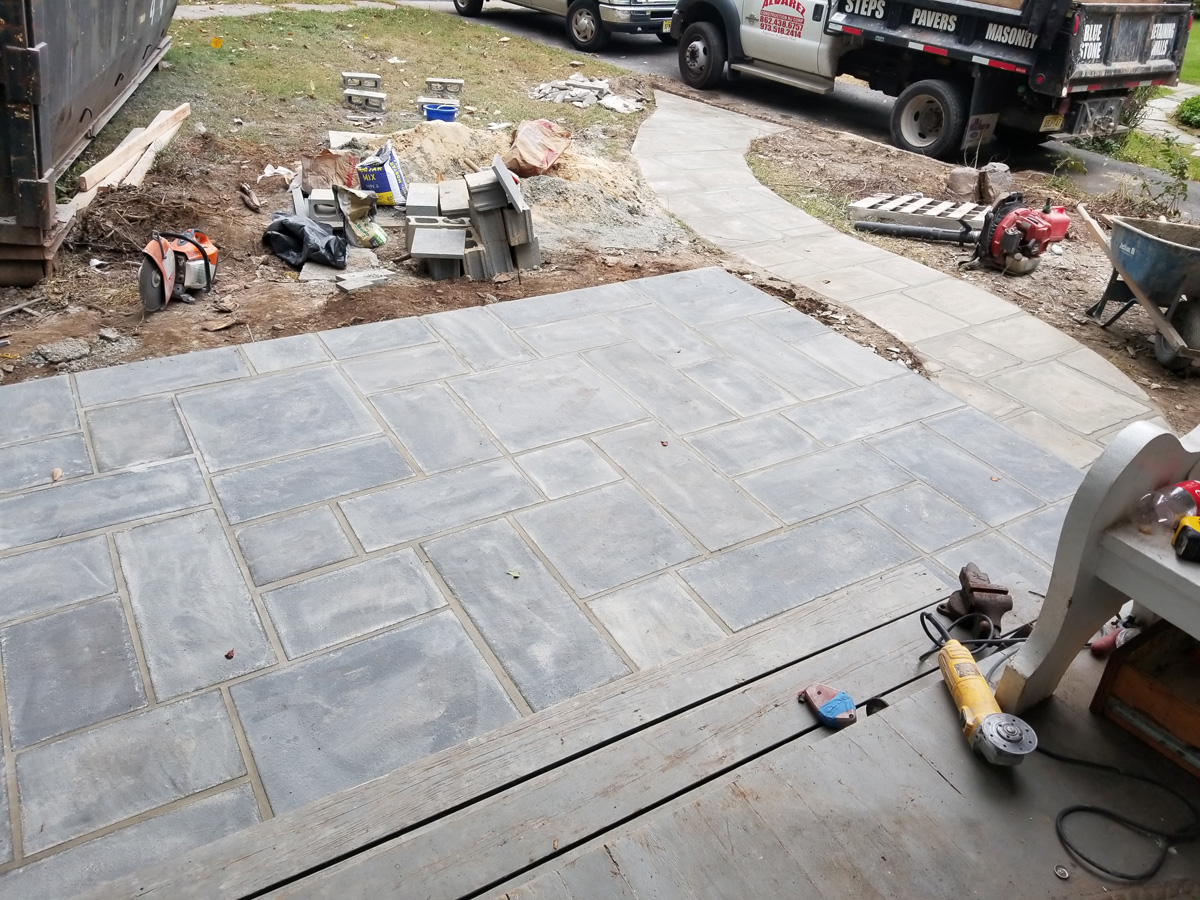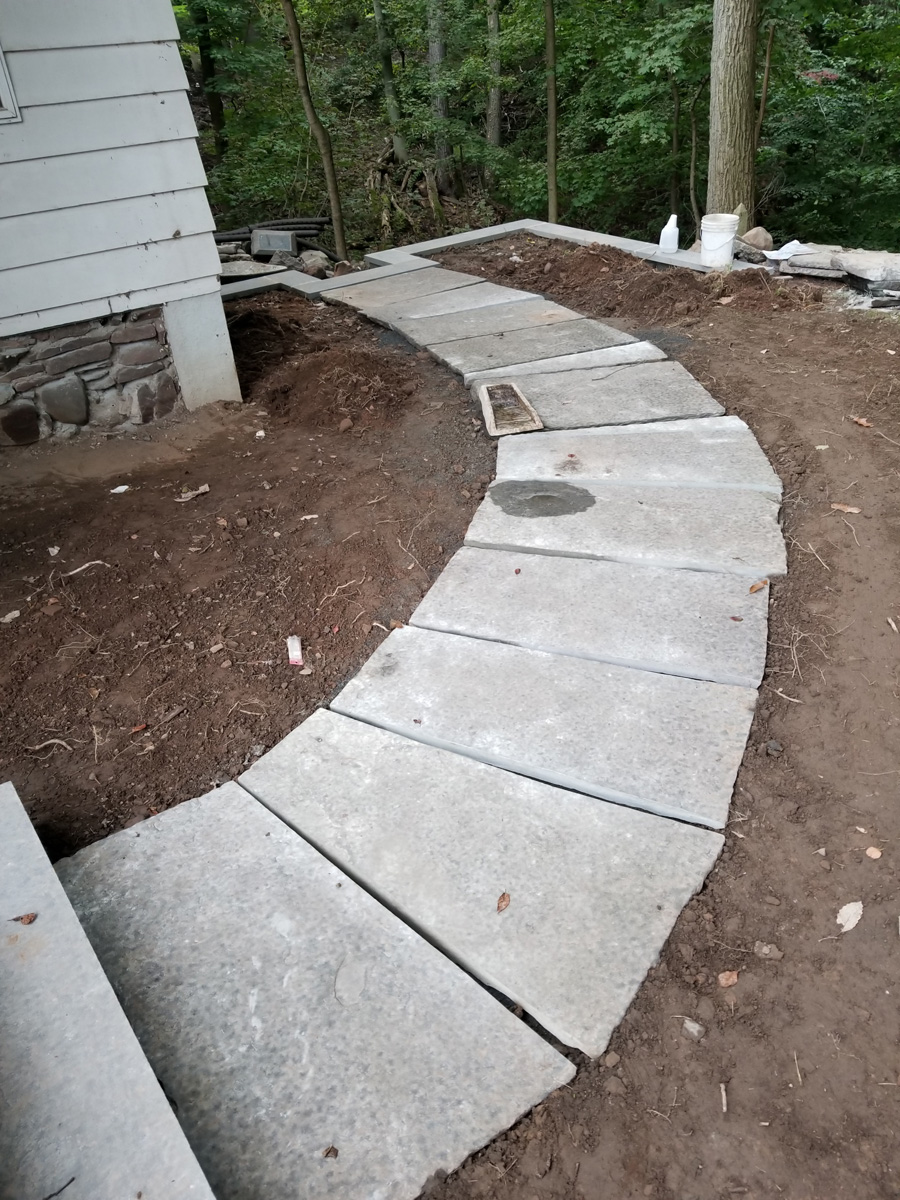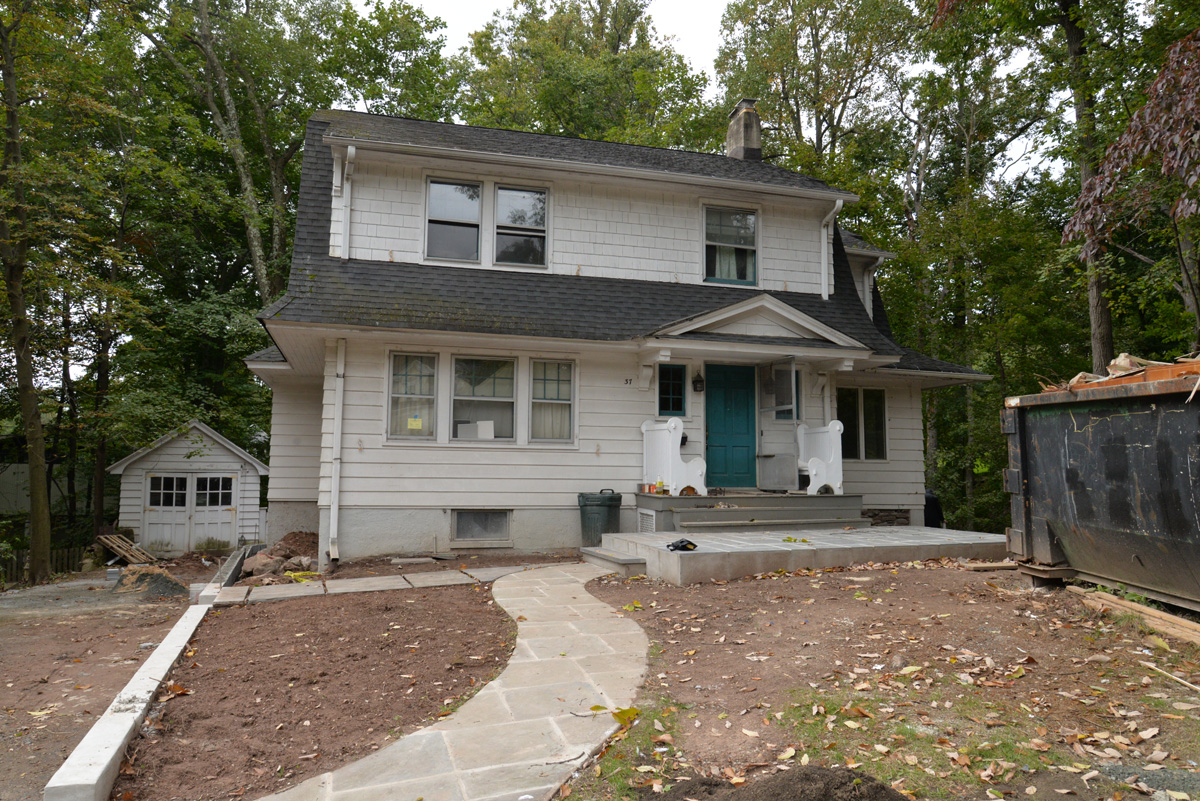 Up Next: Post Demo Construction and the Design Process Begins!!