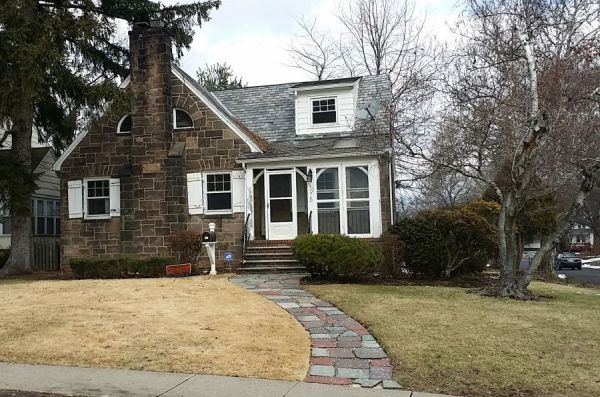 This house was an abandoned bank owned property when I first came across it. And It was love at first sight! I pictured her as an English rose cottage, surrounded by rose bushes and white picket trellises.  I instantly named her Rosie.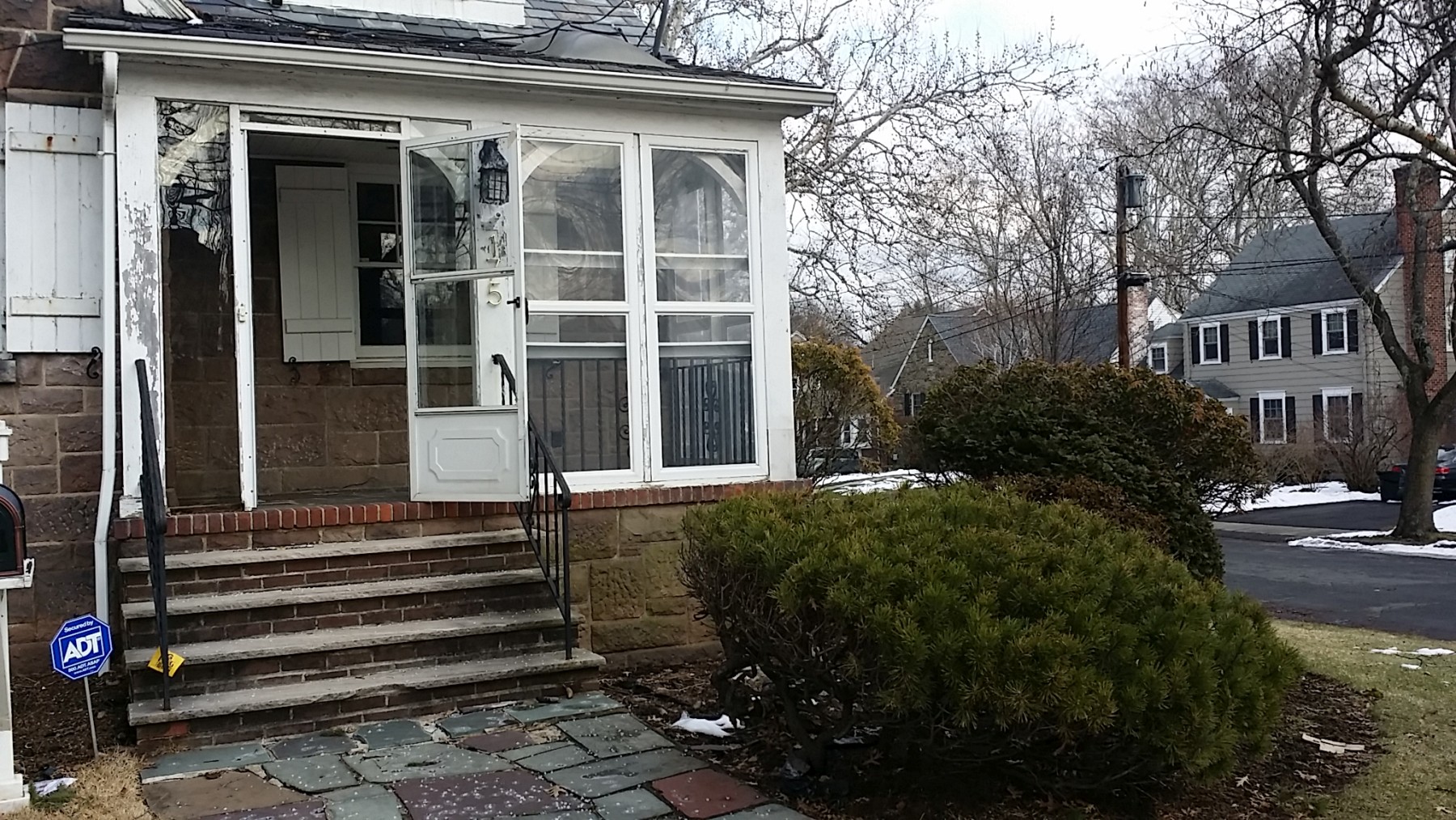 As a Realtor, I helped my investor clients purchase the property. After I shared my vision of what the house could become, I was hired as the Designer/Project Manager and was given a limited budget and short timeline to get her fixed up and back on the market.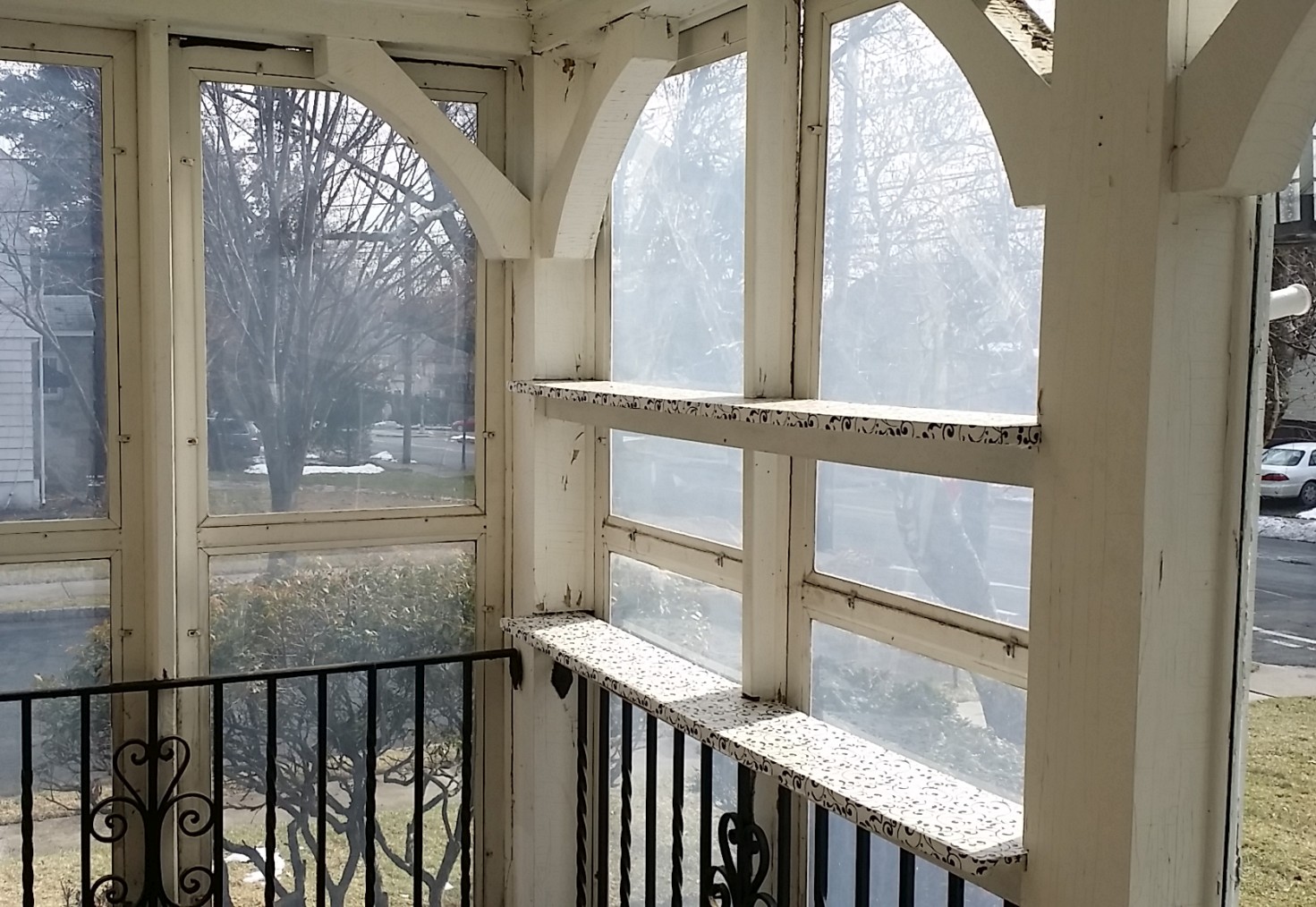 The front porch had been enclosed in plexiglass panels by a previous owner.  They were now old and cloudy and had to go.  The space screamed to be opened back up.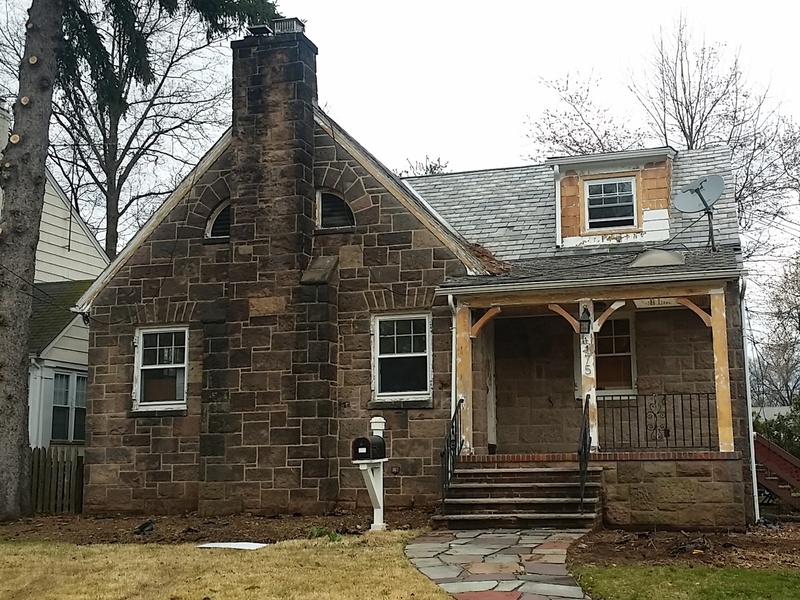 Once the front porch was liberated and the scraggly shrubs and bushes removed, the whole house was prepped for painting.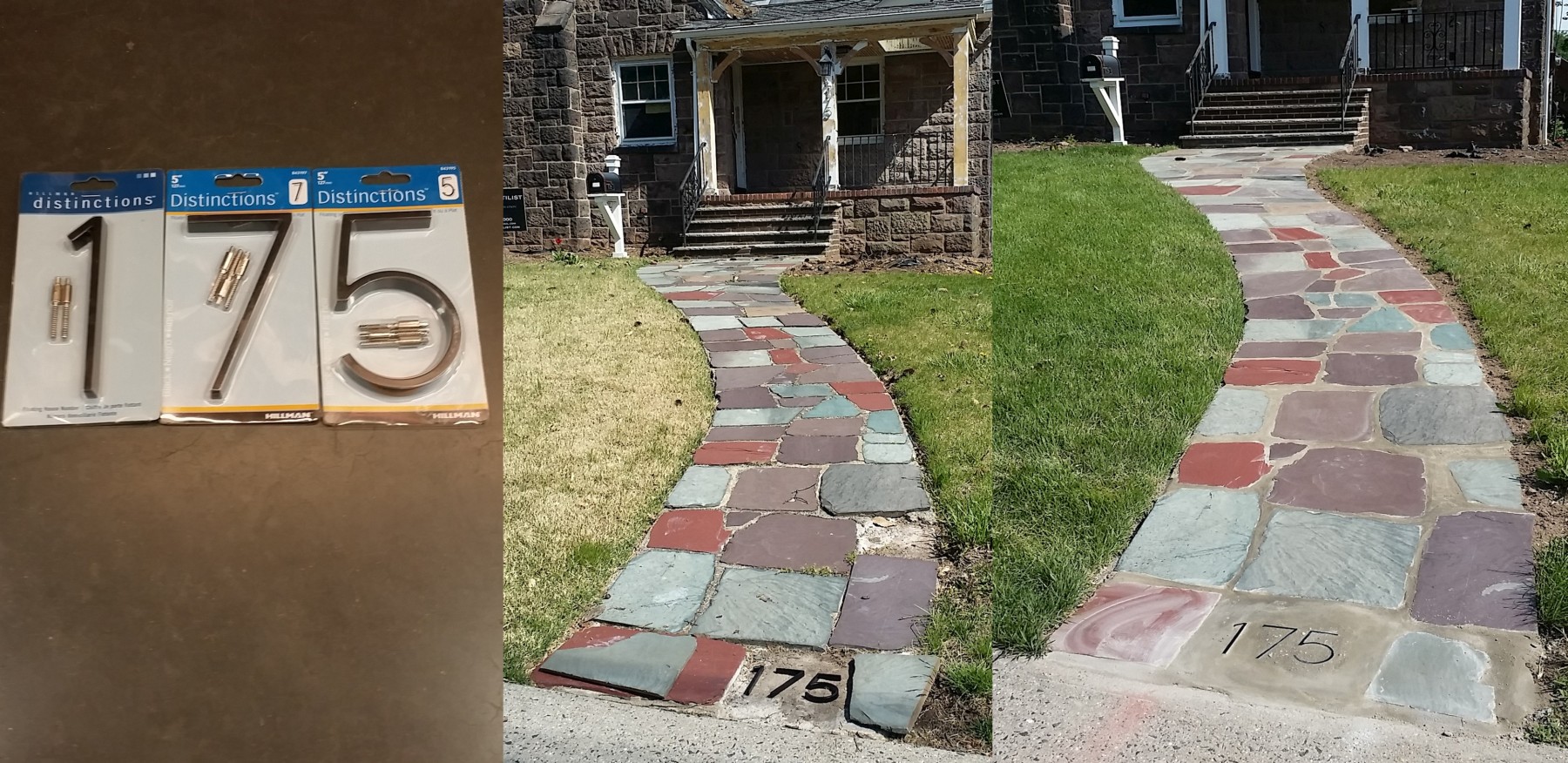 Since we were going to be relaying the stones, I thought it would be a fun detail to add the house number to the head of the walkway.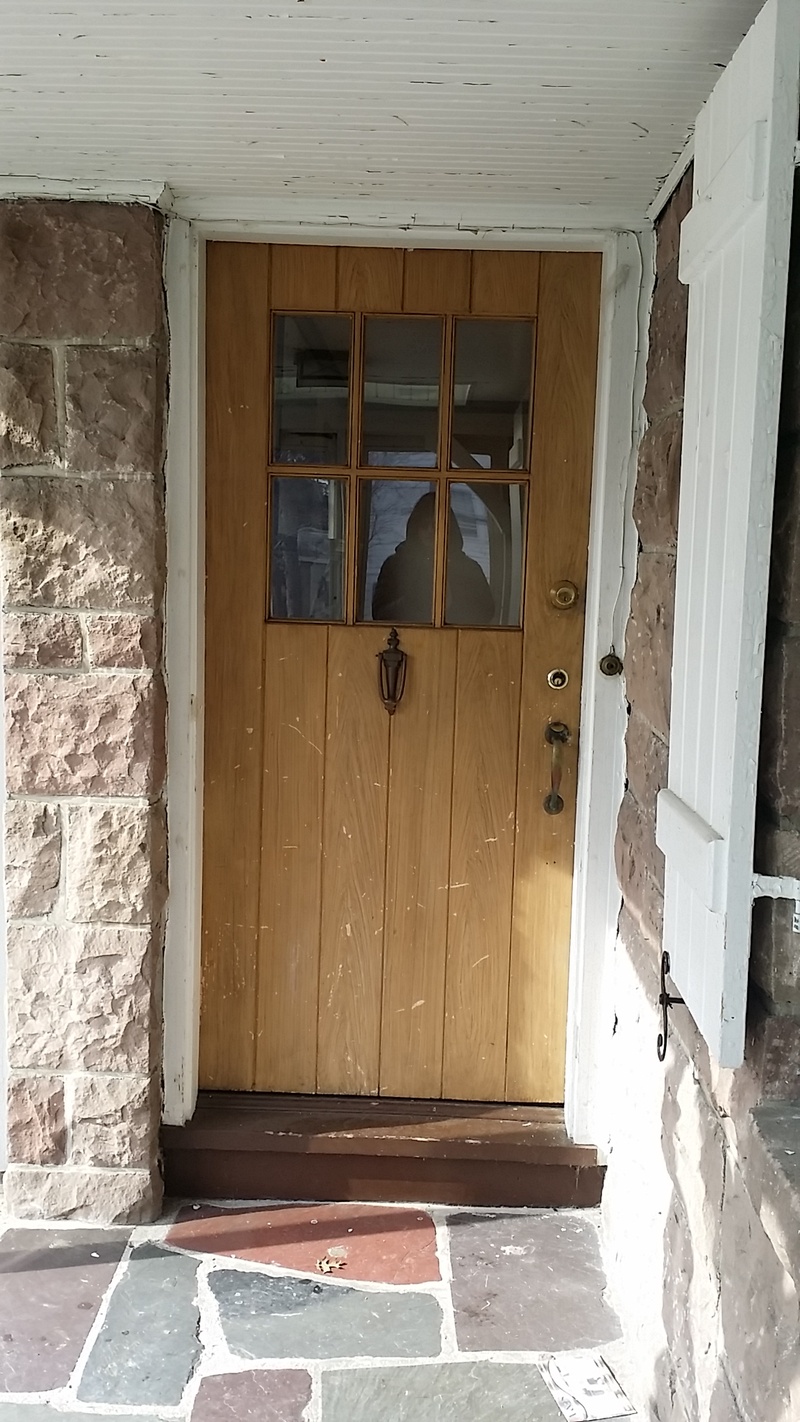 To me doors and doorways are a great place to make a statement.  But this front door was tired looking and very uninspiring. I knew I had to do something to make it fabulous.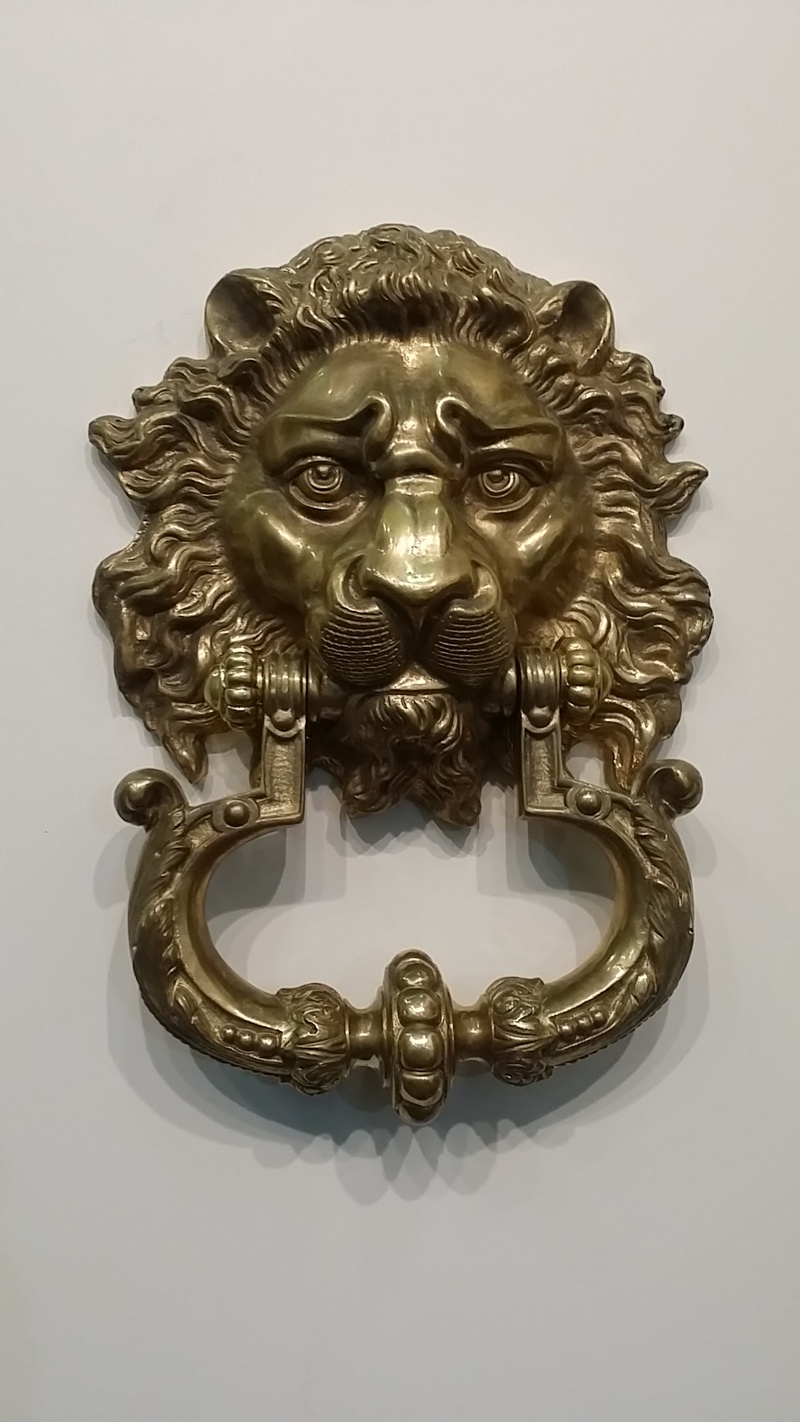 I saw this amazing lion head door knocker at the Architectural Digest Show just after we started working.  I knew right away this would be perfect for the front door of Rosie.  Only hitch, this one cost $1,500.00!  Way too much considering my tight budget.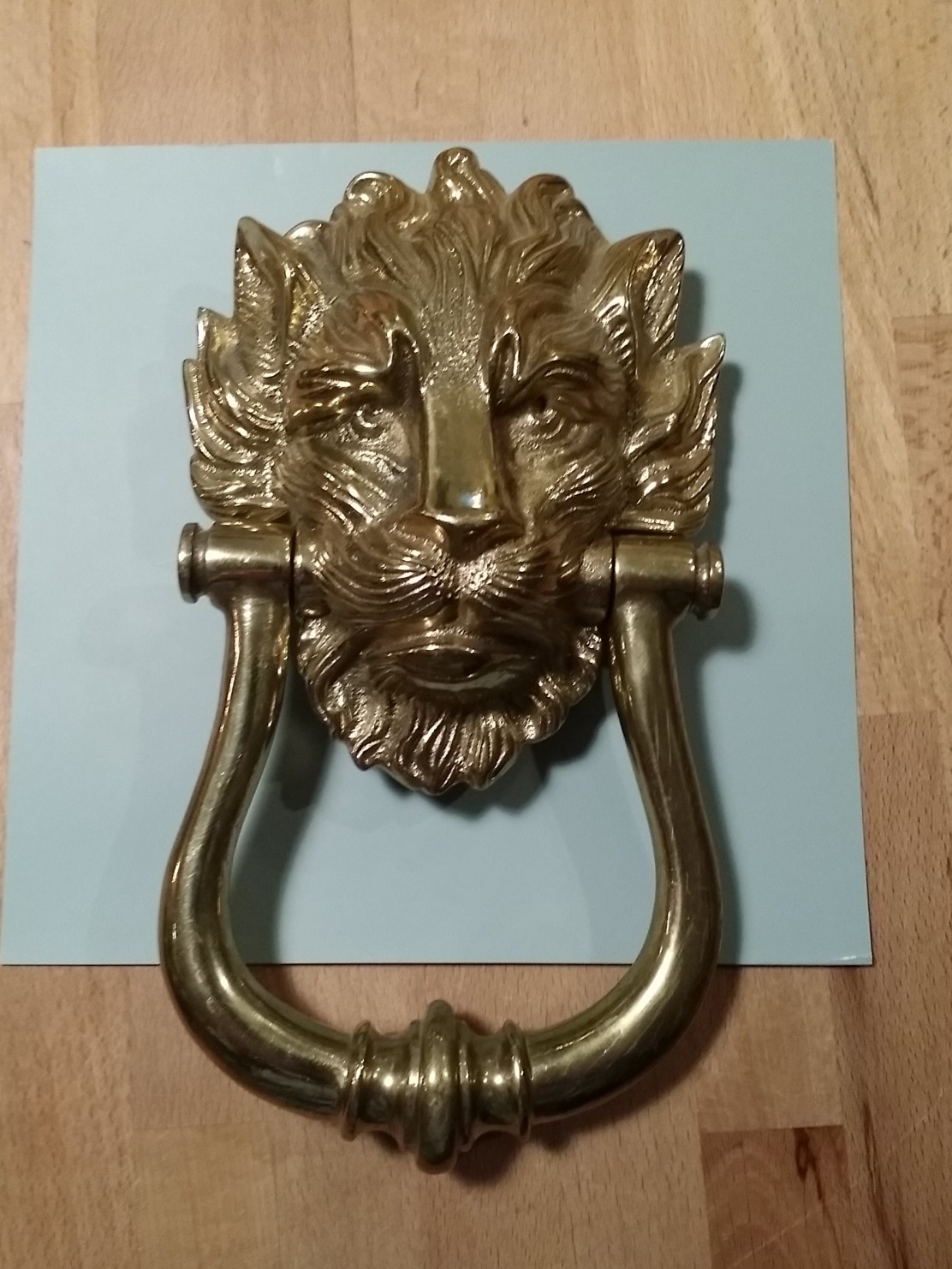 For weeks and weeks I hunted for a lion head door knocker.  It became something of an obsession I'll admit.  Then one rainy afternoon I stumbled across the Summit Antiques store.  On a lark I went in and within minutes I found this amazing piece.  Best part, it was extremely budget friendly and rumor has it that it was a big help in getting the property sold....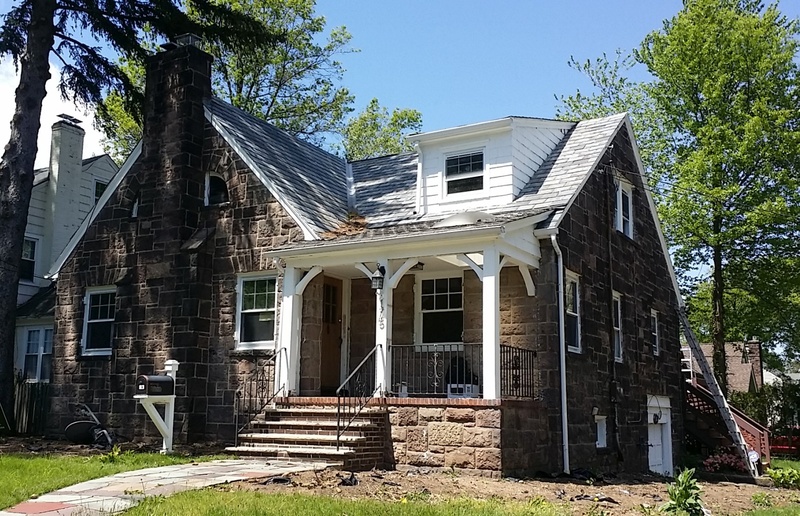 The trim was painted in my favorite white.  It stays soft and creamy as opposed to the white that most contractors and painters use.  Their super white tends to go blue and feel ice cold, which to me doesn't look good at all, especially against a stone facade.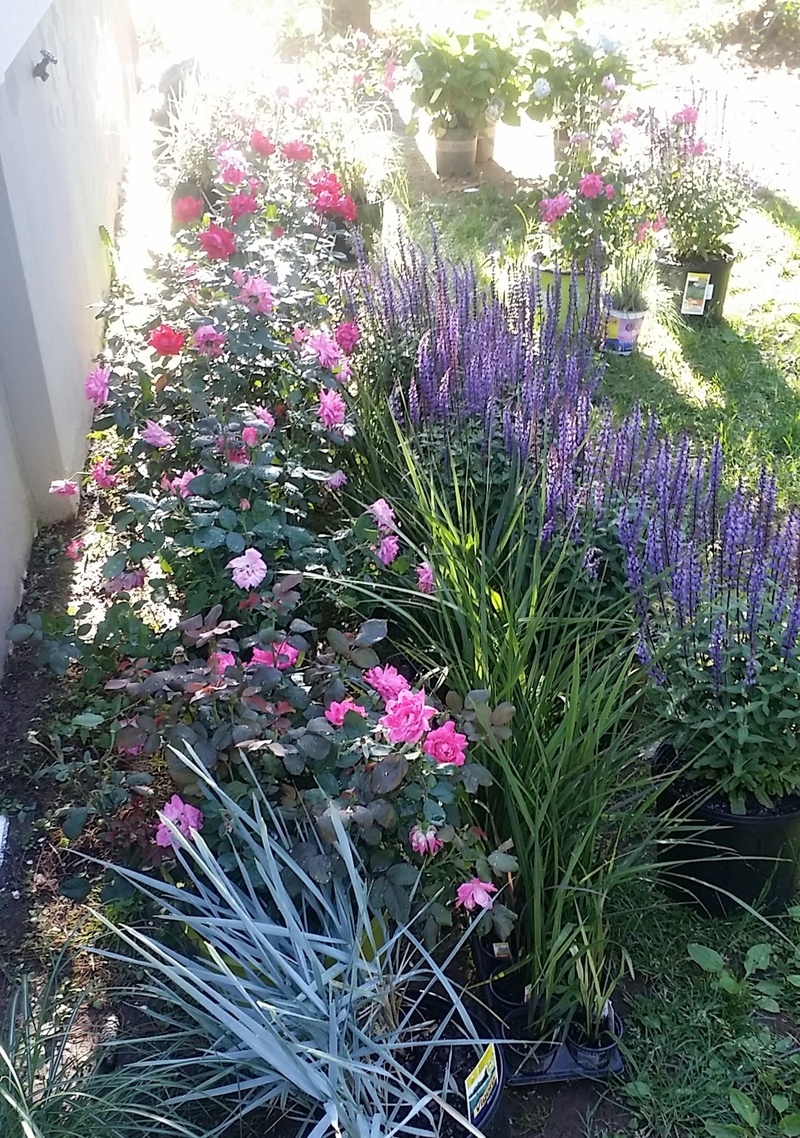 As the weather got warmer it was time to focus on landscaping.  One of my Real Estate clients, now turned friend, is a landscape architect who I hired to help us out.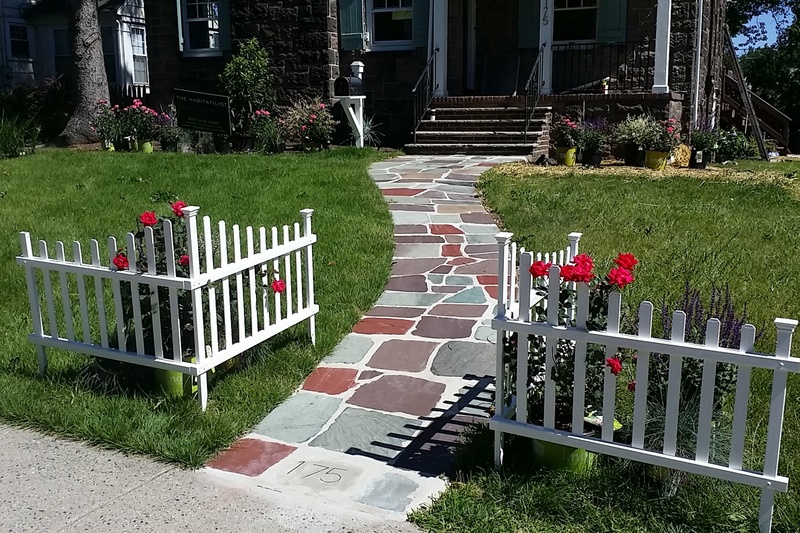 Everything was starting to take shape as we laid out the plantings before my landscaper began digging.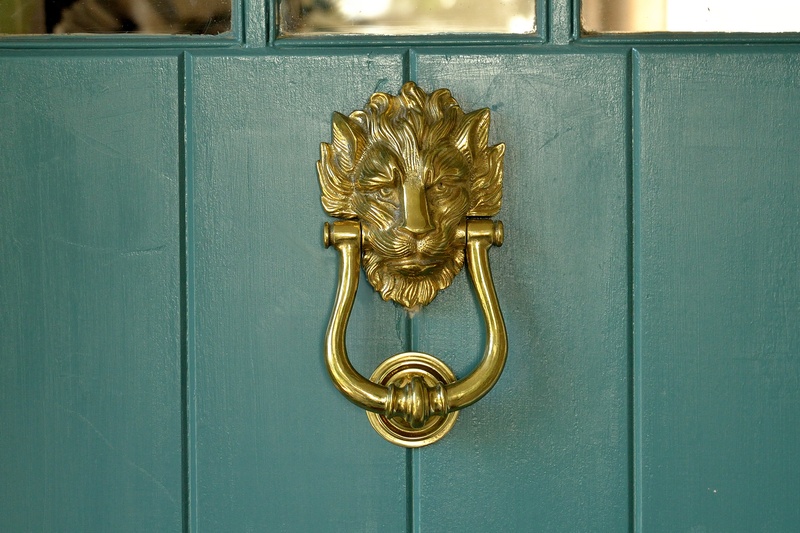 With my fierce lion head in hand, I knew I needed the right color background for it.  But it also had to match the colors we picked for the house and shutters.  Jade Green from Benjamin Moore worked perfectly!  I love the way the brass pops against the green,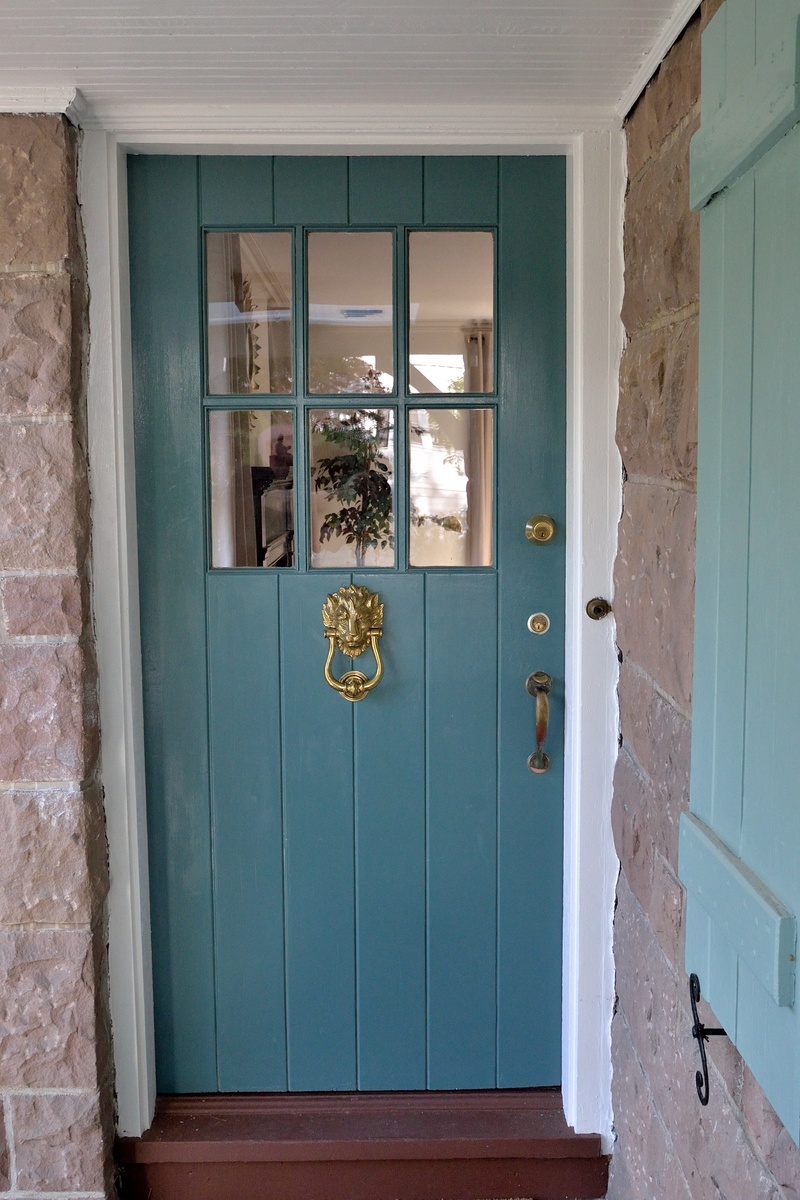 Now THIS is a doorway that makes a statement!  It won't be easliy forgotten by anyone who visits this house.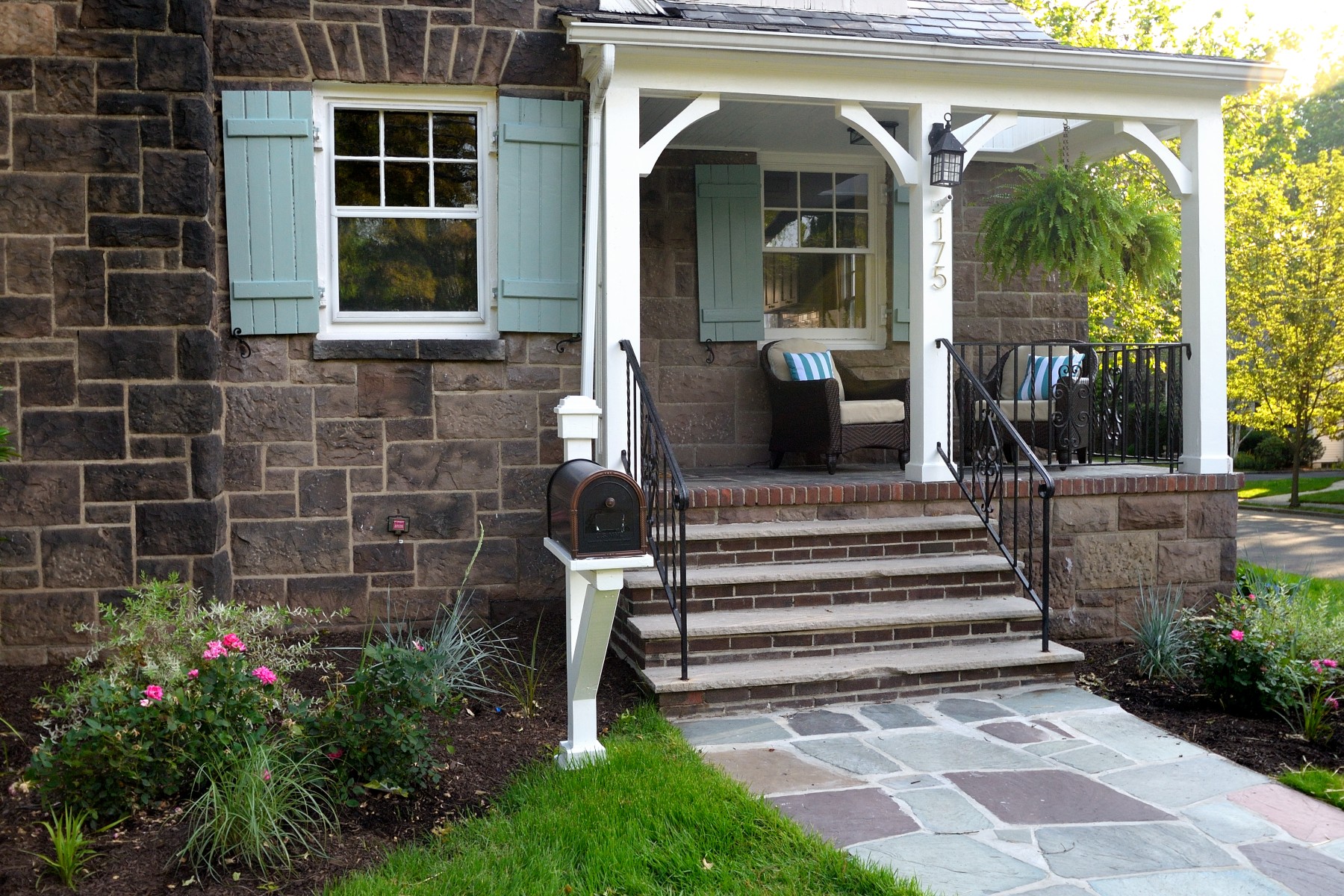 The porch is so inviting now. The color for the shutters was pulled from a stone in the walkway for continuity.  And I love how the landscaping turned out.  I can't wait to see it in a couple of seasons, once the bushes and shrubs have matured.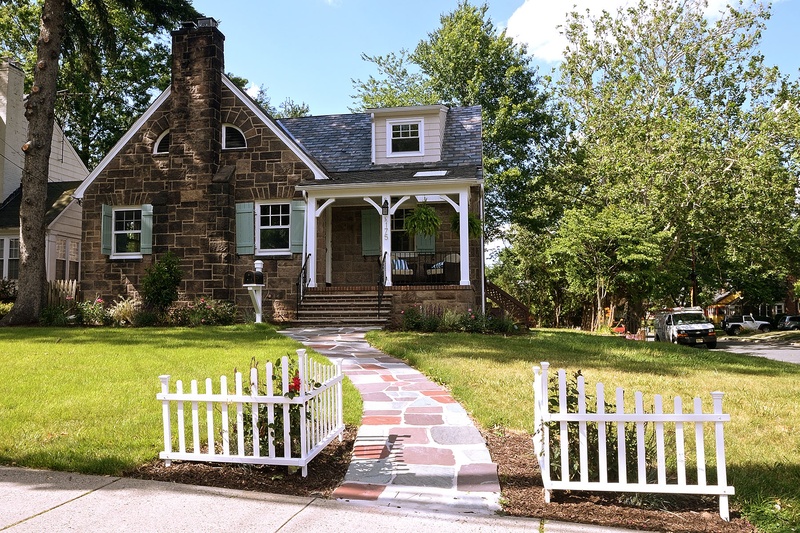 The house is so beautiful now.  The curb appeal is just awesome.  Confession time: My investors, my wife, and I would sit up on that porch and have a glass a wine as evening would fall.  What a marvelous spot to end a long hard day.  As far as the outside was concerned there was nothing left to do but.....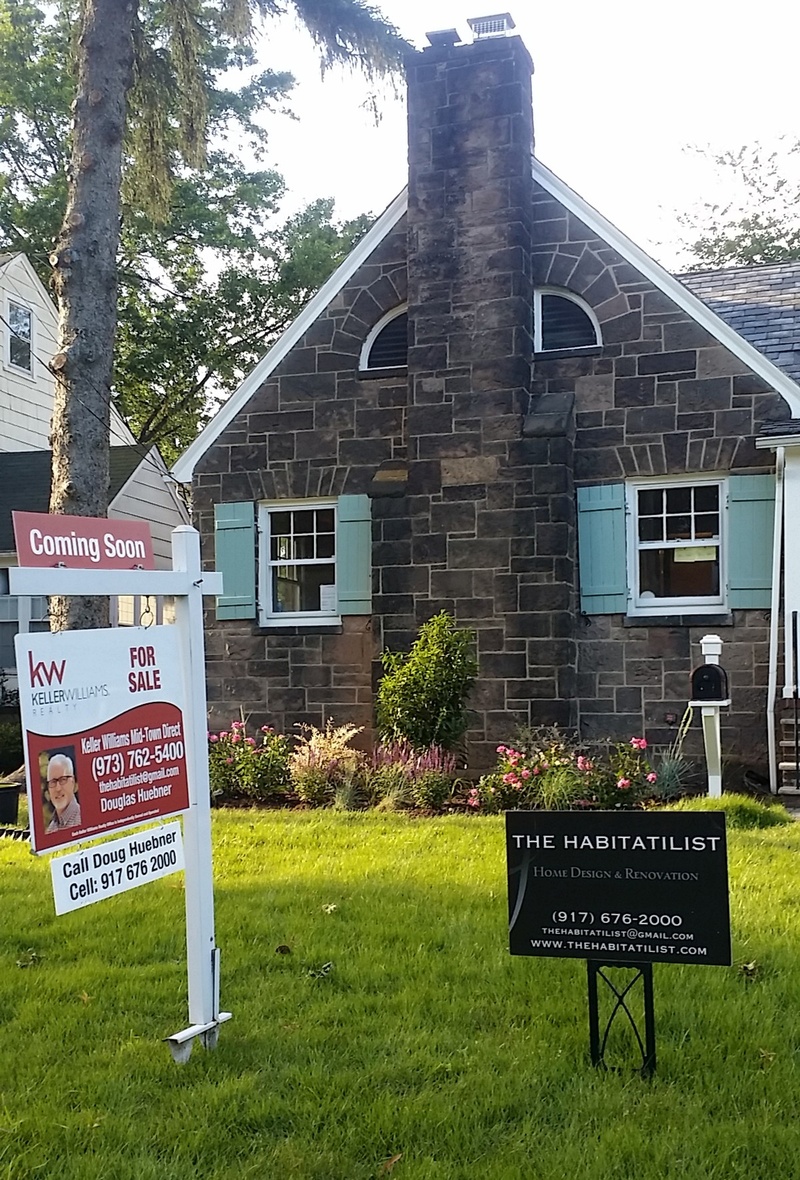 SELL IT!!!