| | |
| --- | --- |
| Posted on December 4, 2015 at 1:40 PM | |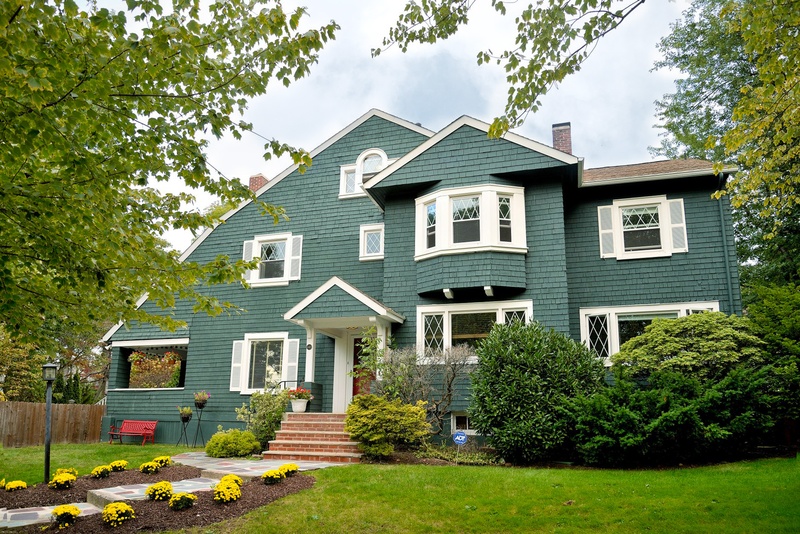 I sold this house to really fun couple a few years back.  When circumstances came up and they needed to relocate, they asked me to sell their house for them.  This house is a fabulous house to entertain in.  I had been to a number of Brazilian barbecues, Halloween parties and social gatherings at the house and always had an amazing time.  I was sad to see them leave the neighborhood.

Time, and weather, had taken a bit of toll on the property so they asked me if I could spruce it up first.  With a very small budget, I went to work.  First up was the front walk way which needed to be fixed.  Many of the blue stone pavers were loose, the cement holding them had cracked and was deteriorating.  The walkway was also over grown with bushes and was a bit of an eyesore.  The bushes were pulled, the stones cemented  properly and I planted colorful mums along side.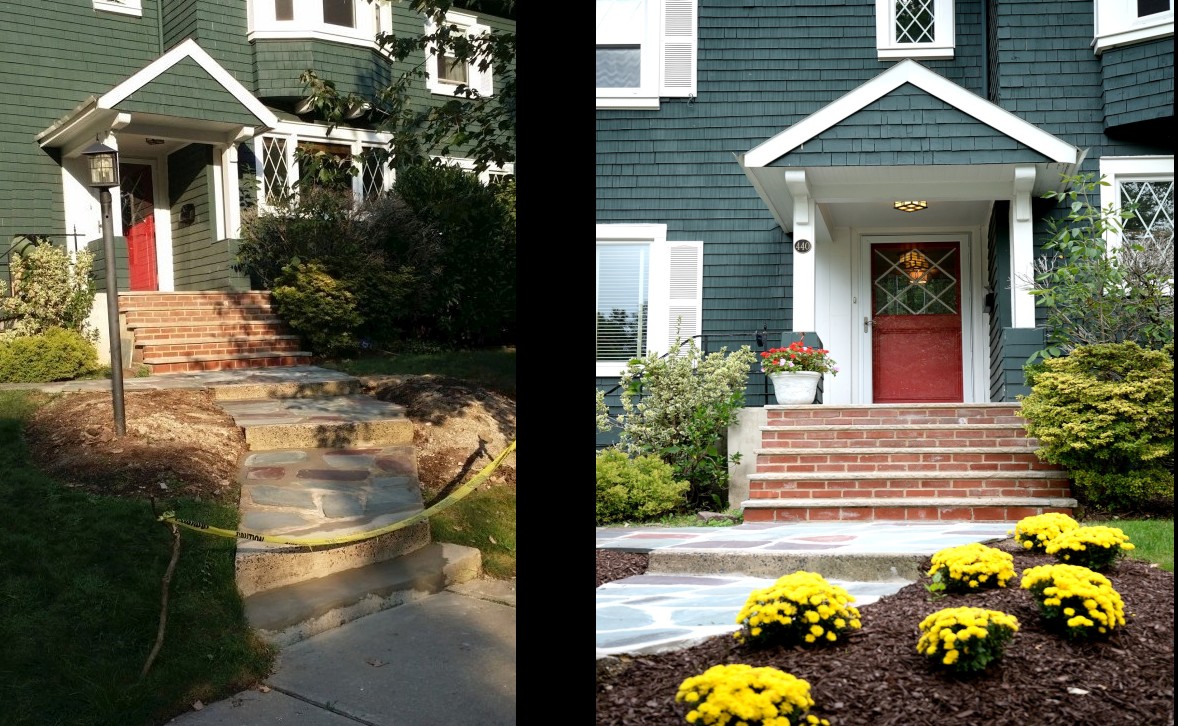 The dining room, which held many fond memories, felt a little dated to me.  I wanted to give it a sophistacated look that would appeal to the many buyers coming from NYC to our area.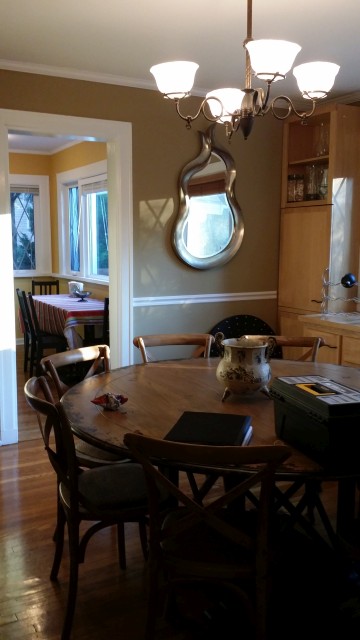 First up, find a sexy, elegant chandelier.  I went to my favorite lighting store and found this one.  It fit my budget so well that I was able to buy the light behind it to use in the entrance foyer!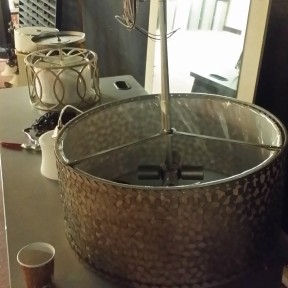 Next was choosing the right paint color.  I'm not very good a holding up a 1" x 1" square chip and imaging how it will look on an entire wall, or an entire room.  I like to get tester cans and really see the color in the space.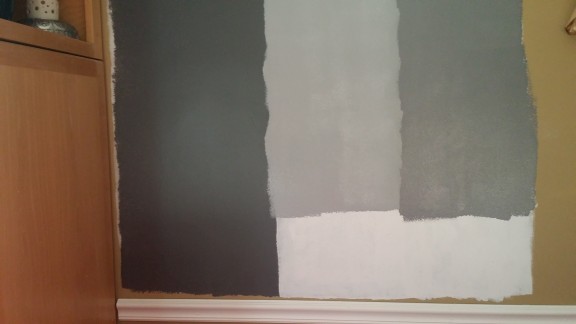 I finally settled on Charcoal Slate.  It really complimented the natural wood that was already in the room.  I also decided to remove the white chair rail molding.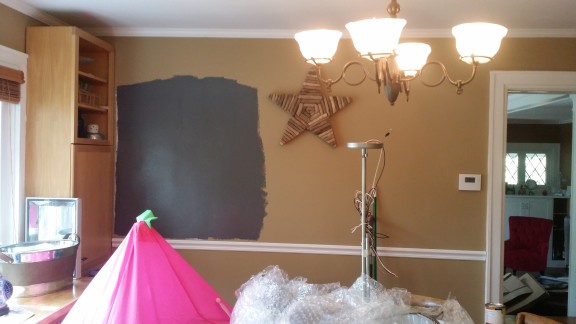 I love how it all came together.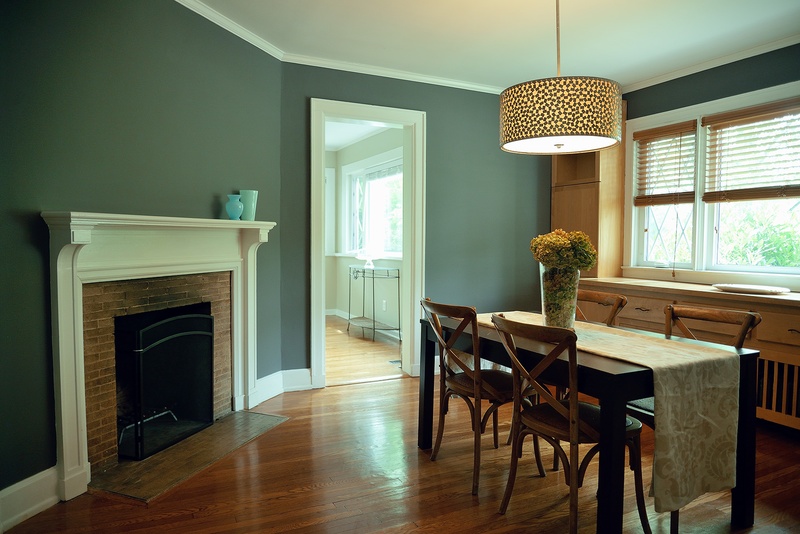 I loved the color so much that I carried it over to living room.  It works so well with all the white trim and batten board.
A new coat of paint is a great way to freshen up a home before putting it on the market.  But using the right colors and having a great design scheme in mind, can add tremendous value to the house.  In this case the house sold in 5 days with multiple offers and went for well over it's asking price!